Tairua Wet'n'Wild 2021
06/03/2021 @ 10:30 am

-

07/03/2021 @ 5:00 pm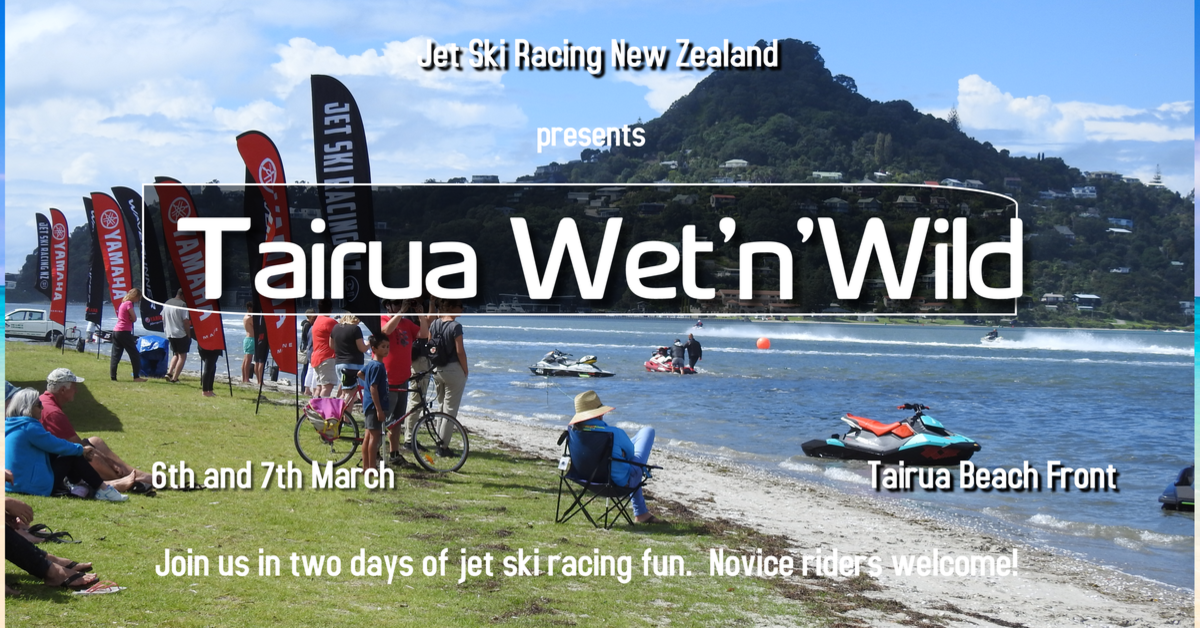 Join us for the annual Tairua Wet'n'Wild 2021 Festival.  This event provides racers and members of the general public the chance to race over two days in one of the Coromandel's biggest on-water events of the year.
Enjoy the Fun
Pull your ski out of the shed, don a life vest and motorbike helmet and COME RACING at the Tairua Wet'n'Wild Festival!  Even if you've never raced your ski before you'll love the fun and festivities of this annual weekend.  Members of the club will be there to help you out on and off the water.
What to Bring
We'll be racing about four rounds over the day (until we lose the tide), so you may need some extra fuel.  You might want to pack a gazebo to provide you with some shade for the day.  Dozens of food stalls can be found as part of the Tairua Wet'n'Wild market day, adjacent to the race venue.  For all other details relating to the gear you'll need for racing Click here.
More Information
Additional Event information can be found here.
Registration
Registration will take place at 10.30am on Saturday and 11.30am on Sunday.  This can be completed at the Jet Ski Racing New Zealand marquee which you'll find on the reserve.  The cost of Race Entry per day is $30.00 (cash only).  All riders are required to attend the official Riders Brief at 10.15am, Saturday and 11.15am Sunday.