Round 4, 2021 – Hannah's Bay
28/03/2021 @ 9:00 am

-

5:00 pm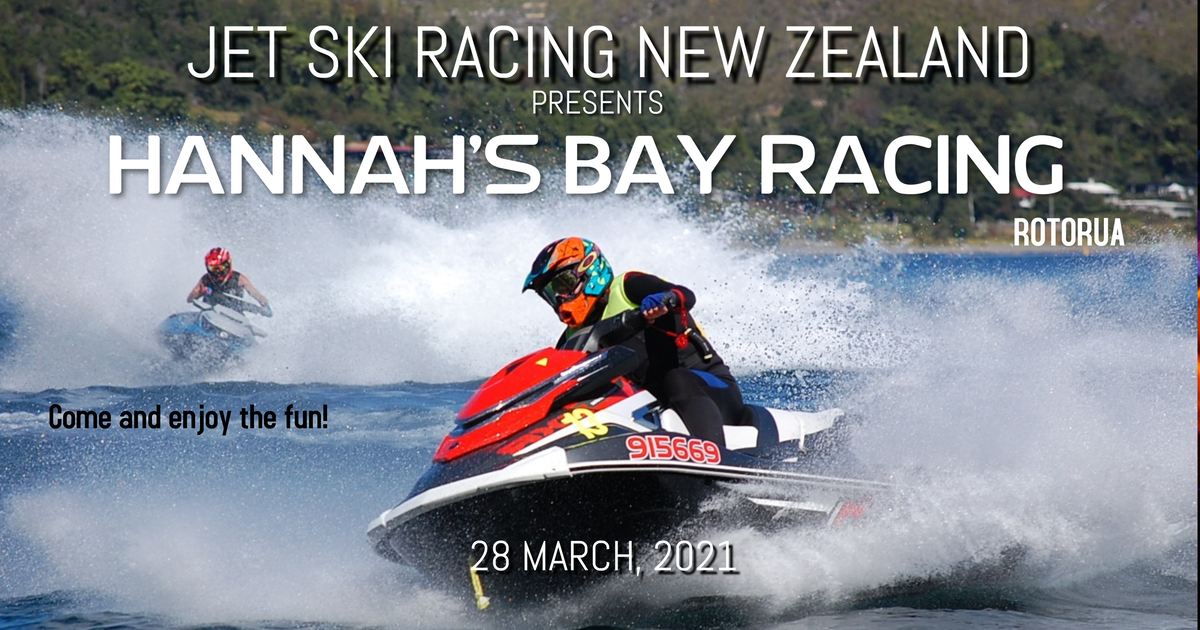 Hannah's Bay – Rotorua
This venue will be home to Round 4 of the 2021 Summer Series.  Situated on the quiet and beautiful Eastern shore of Lake Rotorua, it only ten minutes to the city centre.  To find the venue take Lee Road, just before the airport and the entrance to the reserve is at the end on the right.  It is a perfect venue for jet ski racing, with plenty of parking and great facilities.
Novice Races
We will be holding Novice Racing again during the event.  First time riders (and those who are pretending to be) are very welcome.  You'll need a motorcross, full faced helmet, wetsuit and PDF. And you'll only pay a $20 entry fee for the day!  You will be fully supported by experienced riders from beginning to end.  Prior to competing new riders should familiarise themselves with our race rules and race information.
Race Fees
The race fees are as follows:
Online:
$80 ($50 entry plus $30 race licence) if you register online a week before event.
On the Day:
$130 ($100 entry plus $30 race licence) for registration on the day.
Race Schedule
Registration and scrutineering
This will take place on Sunday morning between 9am and 9.45am at the race site if you can't register prior.
Rider's Brief – Sunday 10am
Racing Starts – Sunday 10:30am
Prize Giving
Prize Giving will take place on the beach at the conclusion of racing, at around 5pm.
Accommodation
http://www.allseasonsrotorua.co.nz/